$2.9 million for cutting-edge medical research and development
Five of the State's brightest early-mid career scientists, four of them women, will benefit from up to $2.9 million awarded by NSW Health to create lifesaving RNA-based vaccines, diagnostics, therapeutic treatments and delivery systems including nanotechnology.
The merit-based competitive funding provides grants to five early-mid career researchers, as well as providing five new PhD scholarships, strengthening the state's specialised research workforce.
The investment in local talent will bolster the pipeline of work-ready graduates and emerging leaders in time to meet the growing needs of the state's thriving RNA ecosystem.
The five recipients of the early-mid career RNA Future Leaders grants are:
Dr Deborah Burnett, Garvan Institute of Medical Research, for their project 'Development of a 'Universal' COVID-19 MRNA Vaccine Resistant to Variants'
Dr Ulrike Schumann, Sydney Local Health District (NSW Health), for their project 'Developing Serum RNA Based Diagnostics to Advance Clinical Management of Retinal Degeneration'
A/Prof Irina Voineagu, University of New South Wales, for their project 'Development of Circular RNA Therapeutics for the Childhood Cancer Neuroblastoma'
A/Prof Robert Weatheritt, Garvan Institute of Medical Research, for their project 'Developing in Vivo CRISPR RNA Engineering to Prevent Diet-Induced Obesity'
Dr Shelly Wickham, University of Sydney for their project 'RNA Aptamer Sensing Devices for Rapid Detection and Monitoring of Blood Clotting'
NSW Health is also supporting the next generation of innovators with five PhD scholarships awarded across metro and regional universities in NSW. Three scholarships have been awarded to the University of Newcastle and a scholarship has also been awarded to the University of Technology Sydney and Macquarie University, for a variety of innovative RNA research projects.
These grants complement the NSW Government's $119 million investment over 10 years to accelerate translation of RNA research and $96 million in funding for a pilot RNA manufacturing facility to enable early-stage RNA-based drug development, and create a global centre of excellence that will deliver innovative RNA-based therapeutics and diagnostics, including COVID-19 vaccines.
This investment, along with the Government's $270 million boost to biomedical research as part of the 2022-23 Budget, establishes a strong biomedical ecosystem in NSW that will attract world-leading researchers, scientists and clinicians to our medical precincts.
For more information on the funded projects see the funded projects area of our website. Click here for more information on the RNA Future Leaders Program.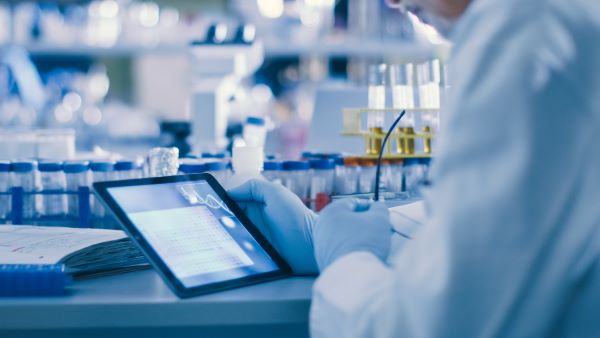 Updated 1 year ago