Why is coronavirus transmission so low in schools?
When the first wave of the COVID-19 pandemic hit, countries across the globe faced the hard choice of which services to shut down as people stayed home. One of the trickiest calls to make was whether schools should close.
"Respiratory viruses traditionally get transmitted in high amounts within children, so schools can drive spread," says Dr Archana Koirala, a paediatrician at Australia's National Centre for Immunisation Research and Surveillance. "But on the flip side, education is very important for a child's learning and social mental wellbeing." So should schools stay open during a pandemic?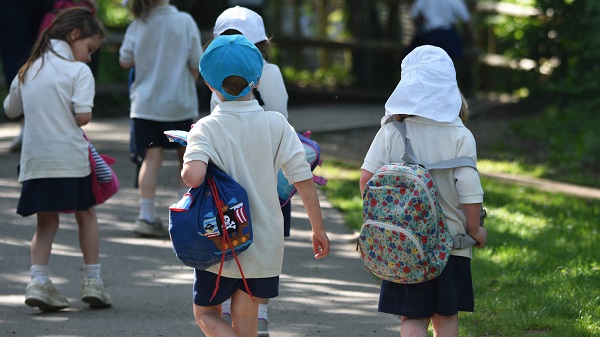 Thanks to funding support from NSW Health, Koirala and her colleagues, alongside the NSW Department of Education, went looking for answers. The team looked at all confirmed cases of COVID-19 among the 1.4 million children or staff who attended school from late January 2020 onwards, breaking up the data into each term (although most children stayed home from late March till late May).
"Any time there was a child or staff member who attended school while infectious, it triggered a public health response," Koirala says. "We offered additional testing to any close contacts [of the patient] – even to those who didn't have symptoms – and the opportunity for some schools and childcare to have a blood test after a month, looking for antibodies that suggested you may have had COVID-19."
Far from schools being so-called super spreader events, the team found the opposite. Of the 4459 cases of COVID-19 in New South Wales examined in the study, only 81 were in children or staff members who could have spread the disease at school. And of the 6818 known close contacts of these cases, only 56 secondary cases were identified.
"There was some transmission," Koirala says, "but it was very low. Of 74 settings we investigated to date, there was only 1 significant outbreak in a childcare service, and 3 in high schools. But the data strongly suggest that schools or childcares are not drivers of infection when they've put things in place to keep children safe."
The study findings for Term 1 of the 2020 school year have already appeared in Lancet Child & Adolescent Health, and will be key evidence to support future decisions on whether to close schools if another COVID-19 outbreak occurs. But exactly why children aren't spreading COVID-19 in the same way as other viruses, such as flu, remains unclear.
"There are a number of theories but we don't have a definitive answer," Koirala says. "It may be that children have a more robust innate immune system. But children under 10 years just don't seem to transmit it as much as older kids, and it could also be that the lining of their nose isn't as mature, so the virus can't efficiently bind to it."
The study has already contributed to changes in policy in New South Wales, with new protocols now in place to test close contacts and family members if a child falls sick with COVID-19. Yet while the team's findings are valuable, Koirala stresses they might not apply to future pandemics. "Every virus is different," she says. "But the approach New South Wales took was the right one. We jumped on things very early, and started evaluating things scientifically. And that's something that can be taken forward: very early on in a pandemic, we now have a model where we can quickly assess the level of transmission."
Updated 4 weeks ago