Platform study design advantage for quicker access to treatments
Any new medical treatment undergoes vigorous testing before it hits the shelves. Unfortunately, conventional clinical trials – testing one or two interventions for a single disease – can take a lot of time. What if you need answers as soon as possible, not in several years?
Conducting a clinical trial in Australia means almost instant access to world-class universities and medical research. And NSW is a global leader when it comes to evaluating new treatments and other interventions in a timely fashion.
Platform trials offer an alternative to traditional trials. They are an innovative approach to efficiently evaluate more than one treatment at a time. Platform trials have the potential to share infrastructure, with streamlined and harmonised approaches to governance.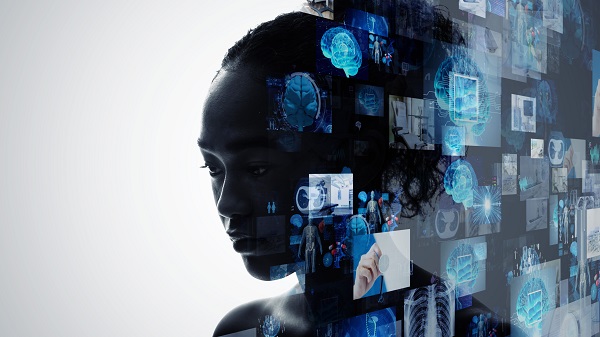 Professor John Simes is Director and Founder of the NHMRC Clinical Trials Centre (CTC). He's also a world-leader in clinical trials research with an impressive track record of leading and contributing to major international clinical trials that influence clinical practice and policy.
"A platform trial is a framework, or master protocol, to evaluate a range of treatments at the same time," Simes says.
He says establishing a common infrastructure for evaluating interventions for a given condition can reduce the need for the redevelopment of trials, from the start, for every study.
"A platform trial can be more cost-effective than a traditional trial, useful for getting answers quickly and reliably on which treatments might be effective, or not," Simes says. He notes not all treatment questions are suitable for a platform trial.
Another of Australia's leading experts, Professor Tom Snelling, is Director of the Health and Clinical Analytics team in the School of Public Health at the University of Sydney, and an infectious diseases physician in the Sydney Children's Hospitals Network. He says platform trials aim to narrow the gap between evaluation and implementation.
"Platform trials offer a way of identifying as quickly and efficiently as possible what works, what doesn't, and in whom," Snelling says. "They promote consistency in how interventions for a given condition are evaluated. This allows decision-makers to more readily compare interventions."
Snelling says the value of a platform approach is especially pertinent for pandemic conditions because of the urgent need to identify effective strategies as quickly and robustly as possible.
"The alternative is conducting a large number of small trials which are unlikely to generate conclusive results," Snelling says. "The lack of a standardised protocol limits the ability to aggregate information, or to focus research efforts on the 'best bets'."
Results in months, not years
Simes says a platform trial is more efficient and adaptive in a pandemic setting. "A trial can then morph between a study gathering evidence to one applying the evidence. If there is enough evidence to say, 'this treatment works', then it can become the study control."
The outcomes of the COVID-19 'RECOVERY' trial in the UK illustrate this well.
"The idea of RECOVERY was to test multiple therapies with a common protocol, for the same patients in a hospital setting," Simes says. "Many possible treatments for COVID were being considered but it wasn't clear whether they were helpful. This was a randomised study comparing multiple treatments initially with a no treatment control."
The flexibility of the study design meant additional treatments could be added to the platform. Similarly, parts of the study could be dropped as soon as treatments were proven ineffective.
The trials showed patients in hospital with COVID-19 treated with dexamethasone had a higher survival rate than the control group. "As a result, dexamethasone is now often recommended as a standard treatment for such patients around the world," Simes says. "In this case the results were available within months of the original design being out there. We'd usually wait years."
There are, however, potential barriers. Platforms are typically more complex than a standard trial, especially if they use sophisticated analytics. And for this reason, it generally takes longer to design a platform trial. It may also take longer to obtain approvals to commence enrolment.
"Though, if a master protocol is already in place, modifications are often seen as an amendment," Simes says. "These can be updated, rather than starting again."
"If a platform is already well established, then ethics and governance committees are likely to have fewer concerns about processes for consent, data management and study integrity," Snelling says.
Potential to evaluate new treatments
In its broadest sense, a platform trial uses a master protocol and common infrastructure to efficiently evaluate multiple interventions, multiple patient populations, or both. More innovative platforms may incorporate response adaptive randomisation, in which trial data is analysed as it accumulates so that progressively more participants can be assigned to whichever interventions are most promising.
"While ideal for comparing the effectiveness of existing therapies, a broad-based and well-functioning platform should also be an attractive setting for sponsors to evaluate new treatments," Snelling says.
"They stand to benefit from sharing in the costs of the supporting infrastructure, and in the sharing of comparator groups. They also benefit from adaptive designs which may protect against costly mistakes like stopping too soon – before a treatment benefit is confirmed, or too late – after it's clear that a treatment offers no benefit."
Australia is home to 50 pharmaceutical companies, 400 biotechnology companies and 500 medical technology companies. In addition, it has a fast and efficient ethics review system: more than 90% of clinical trials were approved within 60 days of application, and contracts signed within 30 days.
NSW Health offers several initiatives and services to support clinical trials. This includes Clinical Trial Connect, a personalised concierge service to connect services and personnel to establish trials in NSW, and the Early Phase Clinical Trial Scheme, appointed statewide early phase clinical trial Human Research Ethics Committees (HRECs)  to streamline early phase trials processes and approvals.
Updated 10 months ago