Local connections to reveal how Aboriginal communities stay healthy during the pandemic
While stories of people not wanting to follow public health guidelines regularly make the news, we are less likely to hear how communities are creatively abiding restrictions and following expert advice to protect their social and physical wellbeing
NSW Health is funding research that will help local health and community services in NSW support the innovative ways that Aboriginal communities are adapting to the demands of the pandemic.
The research, explains Associate Professor Joanne Bryant of the University of New South Wales, will focus on the positive things that families and communities are already doing to protect themselves from the virus and to support each other.
"It's starting from the perspective that people know what's best for themselves," she says.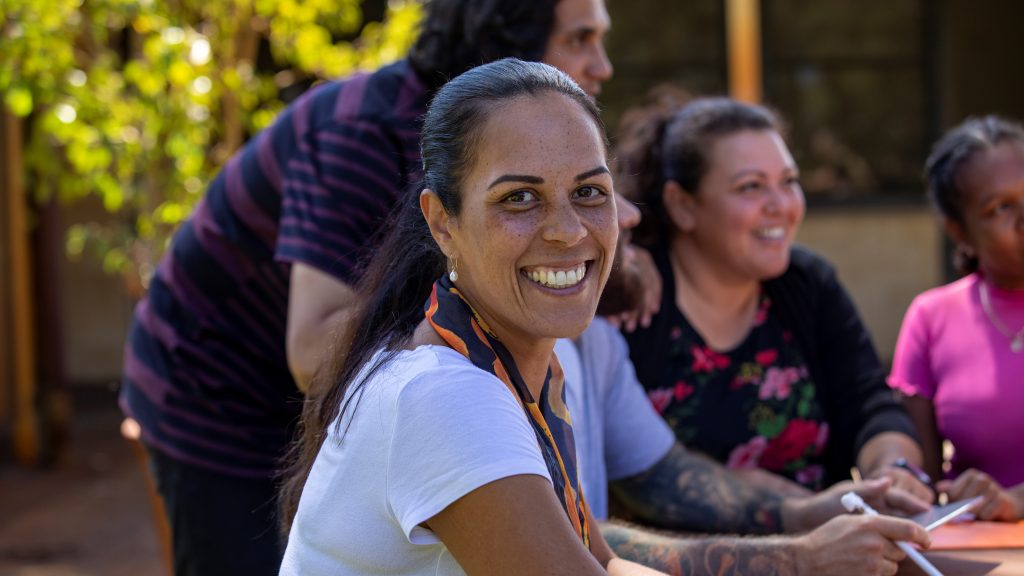 Insider insights
To inform the research approach, Bryant will use insights and connections from another of her research projects.
Along with Professor Reuben Bolt of Charles Darwin University, a descendant of the Yuin/Wandandian and Ngarigo peoples, Bardi man Dr Michael Doyle of the University of Sydney and a team of other researchers, Bryant is using a novel approach to understand the sexual health of young Aboriginal people.
Their innovative method involves training small groups of young Aboriginal people to go into their community and interview peers about their sexual health.
The interviewers, aged between 16 and 24, come from a wide range of backgrounds and have varied skill sets, explains Bryant.
"We have high school students, we have university students; we have young people who are unemployed and young people who have a range of different types of jobs. But what they have in common is that they have a connection to the local Aboriginal community and they know other young people."
The project has focussed on the Campbelltown and Penrith areas, where the researchers collaborate with the Aboriginal Health Units of the local health districts.
Bryant says that the quality of the information recorded in the peer interviews is different from that gained in researcher-led interviews.
"Young Aboriginal people wouldn't talk with us about sexual health in the same way that they would talk about it with their friends, who are trusted."
"It's quite impressive how the method works," she says.
Clarity about life in COVID-19 times
Because the peer interview method has worked so well in allowing young Aboriginal people to open up about their sexual health, Bryant believes that the method will also help them reveal information about people's experiences with COVID-19 that may not be gained using other techniques.
Researchers will use the peer interviews for the sexual health project that are currently underway in Campbelltown, as an immediate opportunity to also gain contemporary information about people's experiences with the COVID-19 pandemic.
From this perspective, the researchers are particularly interested in understanding how Aboriginal communities have adapted to the requirements for physical distancing, and the impacts of this on both their physical and mental wellbeing.
Many Aboriginal people are living with chronic diseases, and there is concern that the requirements for physical distancing mean that people may not be attending routine health checks or seeing a doctor when health problems arise.
Peer interviews will also be undertaken with older community members to reveal if alternative options such as telehealth consultations are acceptable to older cohorts, and what support needs to be in place for this to work.
Emerging evidence is showing that the social isolation caused by the requirements for physical distancing is having substantial impacts on mental health across Australia.
"We know that family, kinship and relationships are key to well-functioning Aboriginal communities. Therefore, bringing people together is part of what keeps our people strong," says Professor Bolt.  
"We need to draw from these resources to ensure our communities are sustainable into the future."
Updated 3 years ago