Labs, researchers and academics across Sydney are joining forces to create a better COVID test
Science is collaborative; it can be also be highly competitive. But the common global goal to manage the COVID-19 pandemic is providing opportunities for scientific teamwork on a grand scale.
A project that secured a NSW Health COVID Research Grant is a perfect example. It's linking researchers with experts from a network of labs, organisations and universities throughout Sydney with the common goal of making a more sensitive, faster and less ambiguous test for COVID-19. Rapid, accurate diagnosis is key to stopping the spread in a deadly pandemic and it's essential information for contact tracers.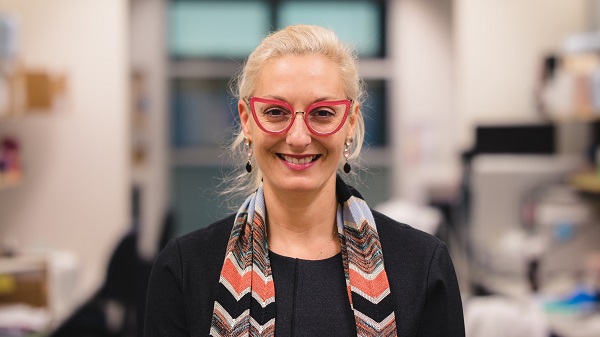 "We should be proud of this," says Associate Professor Fabienne Brilot, a neuro-immunologist, and chief investigator for the project. "I don't think there have been many teams before this that have been so encompassing, a truly pan-Sydney initiative. We have also partnered with Red Cross Lifeblood to study a large national cohort of convalescent patients who gave their plasma to produce a blood product that could assist hospitalised patients with COVID-19.
"It is a competitive environment, worldwide: scientific journals are competing with the mass media, which has never ever been seen before – it's unheard of! But in the team that has been awarded this grant are people who have collaborated previously, and they've always had very positive interactions."
Increasing speed, sensitivity and accuracy
Current PCR testing for SARS-CoV-2, the virus that causes COVID-19, has diagnosed thousands of cases in Australia and delivered negative results by the million since the pandemic began. But it's not without its challenges. Patients with virus at very low levels can be difficult to diagnose. False positives are not uncommon – one has proven to be enough to shut down a city – and, worryingly, some people return persistent positive tests after they have recovered, leaving health officials uncertain whether they are they still infectious.
Detection of neutralisation antibodies in current testing, important for understanding immunity, requires the use of high level biocontainment lab facilities, making it more costly and time consuming.
But Brilot's group has two powerful new assays. More sensitive than current commercially available tests, they are capable of detecting very low levels of antibodies and virus for greater accuracy. In addition, the antibody test can be performed in a lower biocontainment level lab. She believes, too, that they may shed light on pressing questions about whether people immunised against COVID-19 with a vaccine based on the original virus are protected from the emerging variant strains that have the community worried.
The research project is practical, Brilot stresses, designed to complement the current diagnostic tests with one that is more sensitive and rapid than those available today, potentially saving days of anxious waiting in difficult-to-diagnose cases. To translate the good ideas born in academic and research labs into a diagnostic test however, takes extensive validation, a mountain of administration and fulfillment of regulators' exacting requirements.  
"It's not done in a month," Brilot observes. "So, this NSW Health grant helps us with the validation, the accreditation and, hopefully, towards the implementation."
Brilot has a background in paediatric neuroscience, and the research project will include samples from children. At this point at least, children are generally thought to be more infectious, but less likely to become severely ill from COVID-19 than adults. She observes that relatively little has been published about COVID-19 and the very young. "Two of the investigators in the grant are a paediatric infectious disease specialist and a paediatric immunologist, to compare the children with the adults, which I think will be very interesting."
For Brilot and the large team – from university academics to staff at the "octopus of labs" that make up the NSW Health Pathology network – there's a feel-good factor in providing practical help and gathering data to reassure the population: for example, all those people that are getting vaccinated.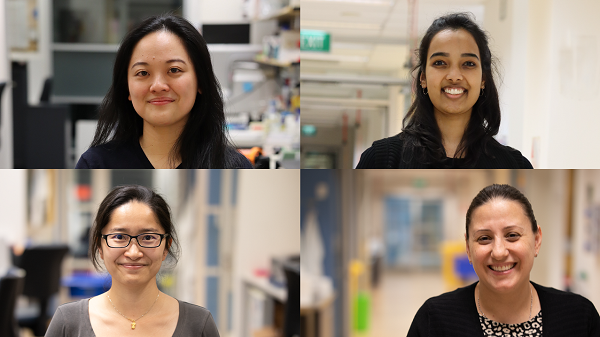 "We have so much hope for these vaccines, and we need good data," she says. "Australia has a huge part to play. What people forget, and the world forgets, is that currently Australia is one of the rare countries with a very low rate of infection, so our cohort of people – and we're talking about millions – will be vaccinated without previous infections.
"Australia – and NSW certainly because we are a large state – is really well positioned to ask those very big questions about the efficacy of the vaccine, which all our lives are based on. We want to travel; we want to see our families. I'm aching to go to Europe and see my family.
"But it's important to know where we stand. We have a vaccine: I believe in the vaccine. We are gathering data for the world to see. It's important work."
By Michelle Schlechta
Updated 3 months ago