Investigating the behaviours of a population in a pandemic
When it comes to managing a public health crisis, one thing is certain: evidence is gold. Data drives the many critical decisions governments make – often on deadline and under intense scrutiny – for the sake of public safety.
Some knowledge is generated in labs – from testing or vaccine research, for instance. But there are also many pressing questions about human experience and behaviour, relating to how we respond as individuals in the midst of a crisis. Questions like, where are we getting trustworthy information from? Are we following social distancing guidelines? If we can't get to the gym, what might that mean to our future selves, or to the health system? Can we access telehealth with confidence? Are we lonely, and how might that affect our wellbeing?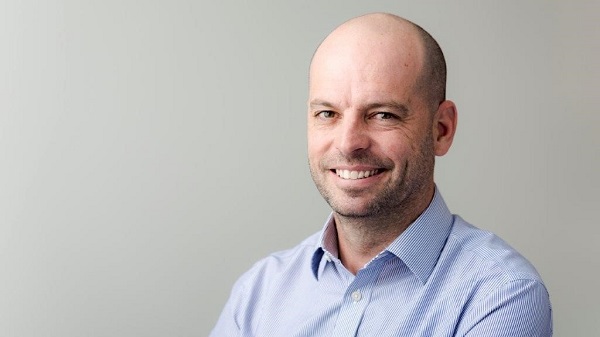 By awarding a first-round COVID-19 Research Grant to the Sydney-based Sax Institute, the NSW Government is investing in powerful public health evidence-gathering to take the pulse of its population mid-pandemic.
The Sax Institute's flagship 45 and Up Study is the mechanism to collect this vital data. An internationally recognised longitudinal research study, it has surveyed 260,000 NSW residents about their health over the last 14 years. Its first dedicated COVID-19 survey, which commenced in July 2020, is set to deliver a wealth of public health information, with more to come from a series of surveys planned in 2020 and 2021, supported by the grant.
"These regular and frequent surveys are almost as close as you could get to a real-time pulse on how people are responding, how people are feeling and what they're experiencing right now," says Sax Institute Deputy CEO Dr Martin McNamara.
"The benefit of working through 45 and Up is that you can collect information from a group of people you already know a lot about and you can use that information to immediately feed into key policy decisions as well as the design of our health services."
Established to cater to a widespread interest in healthy ageing, 45 and Up surveys participants every five years, tracking changes in health and wellbeing, diet and exercise. Participants have also consented to share their medical information from government and health agencies like hospitals and Medicare, for example, to provide a more detailed insight into health service use and health outcomes.
"By combining data from surveys with data on the use of services, the study has an ongoing picture of the health and wellbeing of participants, what sort of medications they're having, why they are visiting their GPs, and the care they are receiving in hospitals. Put together, this data enables important insights that can inform the way we deliver health services," McNamara explains.
45 And Up's unique model has made this rich information available to those with ethics-approved projects, informing the work of more than 700 researchers so far. And while by no means the only longitudinal health study in Australia, its breadth makes it an evidence-gathering juggernaut.
Yet, McNamara says, it was designed to be nimble, to pivot in response to the need for evidence in crises like that which we now face, and to engage with targeted groups (for example, in remote and regional NSW). Participants consent to join survey subsets – a project within the project – and it's planned that around 60,000 participants will be regularly surveyed in coming months on the impact of COVID-19 on their lives.
"In February we thought 45 and Up should be asking some questions about the impact of COVID on participants," McNamara explains. "But it wasn't clear how big an infection rate there would be in Australia and what the path of the pandemic was going to look like. So we engaged expert researchers to help develop some questions for the surveys that are currently underway. Future frequent surveys will be designed with NSW Health input, in response to the evolving pandemic," says McNamara.
"Through the surveys we will be able to understand the characteristics of people who have been most affected. Is there a geographic element to that? Are parts of the state more affected than others, for instance? Are there age factors at play? Or do existing chronic or mental health conditions influence how people have been affected by COVID? Because that will be really important to know, to decide how best to respond."
By Michelle Schlechta
Updated 3 weeks ago