NSW Health offers online Good Clinical Practice (GCP) training for all NSW Health hospital staff and NSW-based medical research institutes.
GCP training is delivered by independent education providers and meets the TransCelerate Mutual Recognition program. NSW Health is not responsible for the delivery or any content provided. Any questions regarding training content should be directed to the training provider.
See information about the training and the providers below and please contact the providers for more information.
Guidelines for Good Clinical Practice
Good Clinical Practice (GCP) is an internationally accepted standard for the designing, conducting, recording and reporting of clinical trials.
This training meets the minimum criteria for ICH GCP Investigator Site Personnel Training identified by TransCelerate BioPharma as necessary to enable mutual recognition of GCP training among trial sponsors.
National Clinical Trials Governance Framework
Hospital staff engaged in clinical trials require GCP certification. It ensures staff conducting clinical trials are working to international best practice. It is also required for accreditation under the upcoming National Clinical Trials Governance Framework.
Facilitators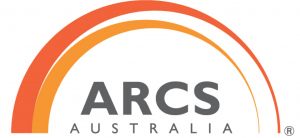 ARCS Australia
ARCS Australia is a national, membership-based organisation focused on the development and growth of the healthcare sector.
ARCS provides education, career pathways, professional development and advocacy to the healthcare sector.
Through its members ARCS has a broad and effective reach throughout the healthcare sector, and provides a neutral forum to develop, agree and implement aligned policies and initiatives.
ARCS and its members are dedicated to improving the quality of life of healthcare consumers.
Find out more on ARCS at their website


Genesis Research Services
Genesis Research Services is a multiservice clinical research company focussed on trial management, recruitment, education and investigator support services.
They bring a range of clinical trial opportunities to their community, including world-first studies for pain management and healthy volunteer studies.
Genesis Research Services provides pharmaceutical, biotechnology and clinical research organisations with a dedicated team of professionals and a purpose-built facility designed around the needs and requirements for conducting clinical trials.
The training offered by Genesis Research Services is currently free.
Visit the Genesis Research Services website to learn more

PRAXIS Australia in partnership with Sophie Mepham GCP
PRAXIS Australia is a not for profit, registered charity created by members in 2015.
Their purpose is to enhance access to high quality, relevant and accessible education and training that can be used by individuals or organisations across the broader research and clinical trials eco-system in Australia and internationally.
They believe that education is the key to their broader purpose – to enhance the welfare of research participants and the quality and effectiveness of research.