Future-proofing NSW Health production of pharmaceuticals and advanced therapeutics
NSW Health has set a national benchmark for standardising the preparation of pharmaceuticals and advanced therapeutic products. This Policy Directive outlines new and updated state-wide approaches. These will ensure our health system is fully resourced in everything from equipment to training, to enable current and novel future treatments and therapeutics to be produced and delivered safely and swiftly to patients.  
As antibiotic resistance increases, the race is on to find effective alternatives to treat bacterial infections. So, when Kerry Watts learned of the ground-breaking NSW Health clinical trials in Bacteriophage ("Phage") Therapy, she was relieved and impressed. "It is incredible to think that the most abundant organism on earth could be the answer to treating antibiotic resistance," says Watts, the Senior Project and Policy Officer of Advanced Therapeutics at the Office for Health and Medical Research.
The opportunity to help ensure faster patient access to cutting-edge treatments, has been a rewarding aspect of recent work by Watts, who developed the landmark new Policy Directive for the Preparation of Pharmaceutical and Advanced Therapeutic Products. For 18 months she worked on the extensive 76-page document, which was released in August, 2023.
"The Policy Directive is all about health system preparedness for the future," Watts points out. "With Phage Therapy, for example, it will ensure faster, more extensive access for patients with serious bacterial infections, such as antimicrobial resistance (AMR), sepsis and prosthetic infections," she explains. "NSW researchers led the development of the world's first standardised GMP (Good Manufacturing Practice) grade intravenous Bacteriophage treatment and monitoring protocols for a clinical trial in Phage Therapy. That trial is already saving lives and limbs. As I trained as an antimicrobial stewardship pharmacist, I'm keen for this individualised treatment, which is non-toxic and well tolerated, to become widely available as soon as possible."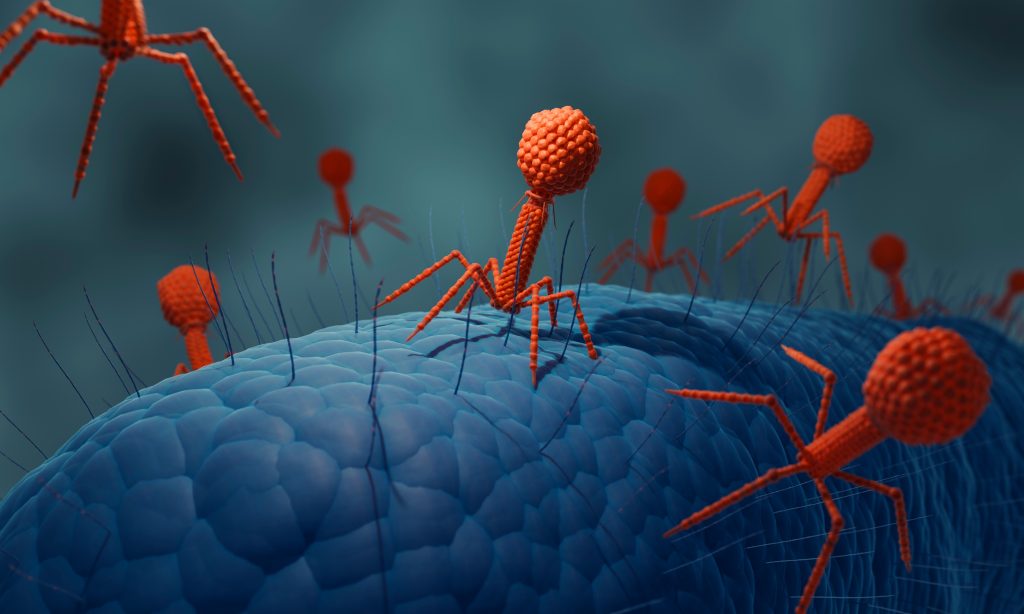 Helping fast-track novel treatments to patients
There are many advanced therapeutics coming down the pipeline due to ground-breaking clinical trials, and Watts points out, "we have these great medical products that have been designed, researched and formulated, but then there can sometimes be delays in making the treatments available to patients across the NSW health system." Sometimes hospitals and hospital pharmacy facilities are not ready for the new treatments, or staff are not yet trained to handle new products safely to prepare and deliver them to the patient. Though some bigger facilities already have the capabilities on site to better fast-track products to patients, other health services require more support and infrastructure.
Taking a big picture approach, the Policy Directive for the Preparation of Pharmaceutical and Advanced Therapeutic Products, has set new state-wide standardised requirements for all NSW public health facilities. It covers the procurement, importation, storage, preparation, supply, transportation and waste disposal of clinical trial products and advanced therapeutics. Minimum requirements in areas such as infrastructure, staff capabilities, regulatory and practical governance, are also outlined. "Though the Pharmacy Board of Australia has supported the standards for compounding sterile injectable medicines since 2018, this is the first time there has been one document bringing all this legislation together in one place," says Watts. The policy covers non-aseptic compounding, such as creams and capsules, through to aseptic compounding for non-hazardous products such as eye drops and infusions. It also provides oversight for production of new treatments, for example, Genetically Modified Organisms (GMOs), that are the ingredient for some gene therapies.
Embracing new frontiers of medicine and healthcare
Innovation is constantly changing the face of healthcare and the Policy Directive addresses these quantum shifts. It covers IMPs (Investigational Medicinal Products) – any medicinal product being tested or used in a clinical trial. It also addresses novel treatments such as advanced therapeutics, which include gene therapies and (CAR) Chimeric Antigen Receptor T-cell therapies, which are showing lots of promise in the treatment of cancer. Ensuring how to safely and efficiently produce and deliver these ground-breaking treatments is all outlined in this comprehensive document. "For example, working with some GMOs is restricted to a Physical Containment Level 2 (PC2) laboratory," says Watts. "The laboratory must be negatively pressured, which means that air pressure inside the room is lower than the air pressure outside of it and also directs airflow away from the workers. This helps protect against occupational and environmental exposure to the GMO."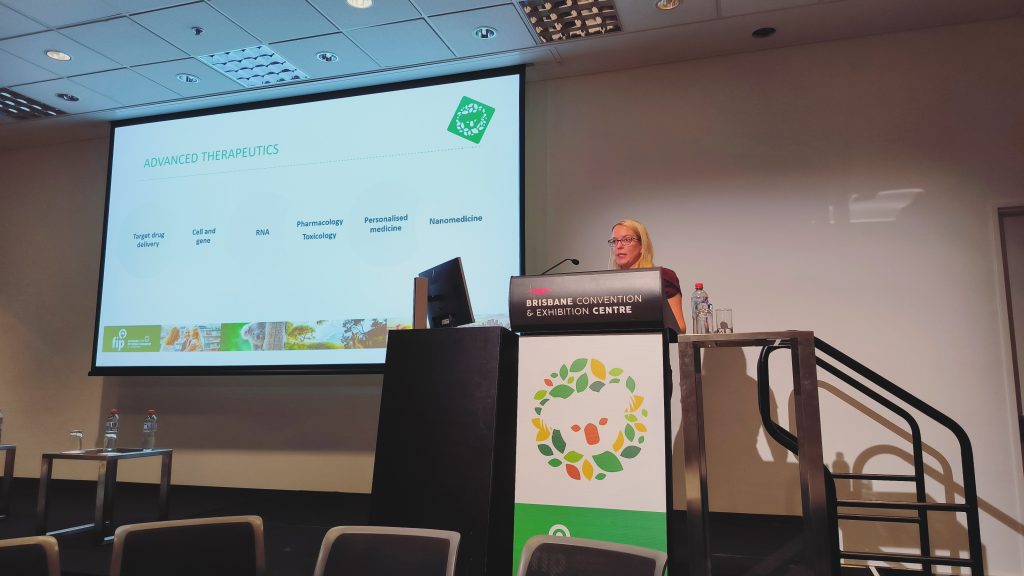 Listening to experts at the health front-line
A thorough and extensive consultation process was undertaken to create the landmark statewide Policy Directive. NSW Health created a working group to assist Watts in drafting the document. This included specialists across a diverse range of areas, including clinical trials, pharmacy, phage, gene and CAR T-cell therapy. Prior to publishing the policy, feedback was invited from Directors of Pharmacy in NSW and Chief Executives across the Local Health Districts, Specialty Health Networks and affiliated health organisations, as well as the Therapeutic Goods Administration and the Office of the Gene Technology Regulator. "This feedback was collated and incorporated into the final draft, before the Policy Directive was released," says Watts, who was Principal Project Officer for the Chief Pharmacist Unit, Legal and Regulatory Branch, when she worked on the document.
NSW leading the way
A new Australian benchmark in healthcare has been set by the extensive reach of this Policy Directive. "It has provided a contemporary standardized approach across the state so that everyone will have the same standards of training and same standards for facilities," Watts explains. Part of the policy allows for a principal site to prepare products ready for administration for a clinical trial and then transportation of these products to a peripheral site. "It means that not every hospital needs to have that special PC2 facility, as long as that principal site does," says Watts. "The product may be prepared and then transported to the patient at a peripheral hospital. This will allow us to better support patients at smaller metropolitan hospitals and also in rural and remote locations."
Compliance and facility checklists are also provided, to be filled out by all NSW Local Health Districts and Specialty Health Networks. "We are not expecting everyone to be compliant yet, we are just checking what stage they are at so then we can formulate a plan to support them," Watts explains. Current feedback suggests that large metropolitan hospitals may be up to speed in 12 months and can then better support smaller hospitals, especially those in rural and regional locations. "We have already been working with training providers to offer greater support so that we can start training people up before more products come on the market," Watts adds. "We are world leaders in many of these therapies and we want that exciting pipeline of products to keep coming."

In recognition of her significant contributions in her field, Watts was recently elevated to the status of Fellow (Consultant Pharmacist in Compounding and Research), presented by the Society of Hospital Pharmacists of Australia at the recent National Medicines Management Conference. "I am looking forward to supporting therapeutic innovation and advancing our health service capabilities through compounding and research, providing equitable access and better health outcomes for all," Watts says.  
Updated 3 weeks ago