Five ways the COVID-19 pandemic has changed clinical trials
In the six months since the first recorded COVID-19-related death, the virus has infected over 16.5 million people around the world. Of those, more than 650,000 have died. These are official numbers; real numbers are likely much higher.
Researchers and clinicians have rallied to find an effective COVID-19 treatment, registering thousands of clinical trials. Meanwhile, in some parts of the world, such as the US, India and Brazil, confirmed case numbers continue to rise.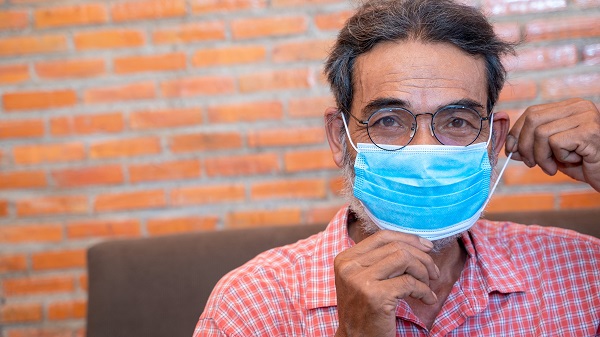 It's this desperate need to find COVID-19 treatments that's improved how clinical trials are conducted, says the Kolling Institute's Professor of Medicine Carol Pollock, who is also a nephrologist at Sydney's Royal North Shore Hospital and has been involved in clinical trials for decades.
"COVID-19 has allowed a lot more agility in the health system in general, with more telehealth, for instance. By necessity, we've changed the way we do clinical trials for the better too," she says.
Sharing is caring
The most significant change in Pollock's COVID-19-era clinical trial experience is increased collaboration and cooperation – not only between clinical trial teams, but also hospital departments.
Clinical trials have traditionally been 'siloed', with each department focused on their own studies. Now, at Royal North Shore Hospital, representatives from each clinical trial running onsite, meet weekly to discuss among other things, how they can help each other.
"This is incredibly helpful because somebody might say, 'I know someone who is an expert in in-depth statistical analysis', or, 'I've got patients that might be suitable for your trial' and so on," Pollock says.
This is another COVID-19-related change to clinical trials – previously, sharing patients simply wasn't the done thing. "Trial recruitment almost used to be competitive," Pollock says. "If I wanted a patient with diabetes in my trial, then that would mean the endocrinologist couldn't have them in their trial because I would have snaffled them first."
Now, clinical trials are more likely to embrace patient co-enrolment. Unlike conventional recruitment, where a participant is ineligible to participate in another study, co-enrolment encourages patients to take part in two or more. That could be, for example, an intervention study, such as the CLARITY trial, which investigates how blood pressure drugs affect COVID-19, alongside another that tracks antibody production.
To ensure the co-enrolment process is as patient-friendly as possible, staff at trial sites assess potential participants and present them with a list of compatible studies. That way, patients – who may be extremely unwell – are approached, receive information and give consent once.
Fast to start, quick to adapt
The need for clinical trial speed has prompted rapid ethics approvals – not because there's less oversight, but because ethics committee members are increasingly part of research meetings.
"We've had representatives from the ethics committee sitting in on our weekly research meetings, so they're able to take any roadblocks back to the committee and figure out a solution," Pollock says.
This means a site-specific ethics clearance that used to take a minimum of two months can now be finalised in a matter of weeks.
The integrated format also helps researchers understand the ethics committee's view, Pollock adds: "They see what our problems are, we see what their problems are, and then we're both invested in trying to solve the issue."
More research teams are planning studies using adaptive design, where a trial is tweaked as it progresses based on new knowledge. This is especially important in new diseases such as COVID-19, where the standard treatment everyone receives, known as background therapy, can quickly change as fresh research comes to light.
Pollock and her colleagues meet weekly to discuss latest literature and trends, and adjust background therapy accordingly.
Patients can directly influence how a study is run through patient and community input. What researchers and clinicians want to discover from a clinical trial isn't necessarily what the community at large considers important, Pollock explains, and that issue isn't limited to COVID-19-related studies.
"We might use mortality as an endpoint, but patient representatives might say, 'I care more about whether I can sleep at night', or, 'I care whether I can get back to work.' This often changes the way you run the trial."
COVID-19 has, in a few short months, killed hundreds of thousands of people. Millions more who have recovered will likely be saddled with long-term health issues. But there is a silver lining Pollock hopes will remain after the pandemic is over.
"The impetus has really been to do what we need to do and make sure we're on top of everything," she says. "We're all in it for the same endpoint, and research has benefited from that mindset."
By Bel Smith
Updated 6 months ago