Bending the ARCS of progress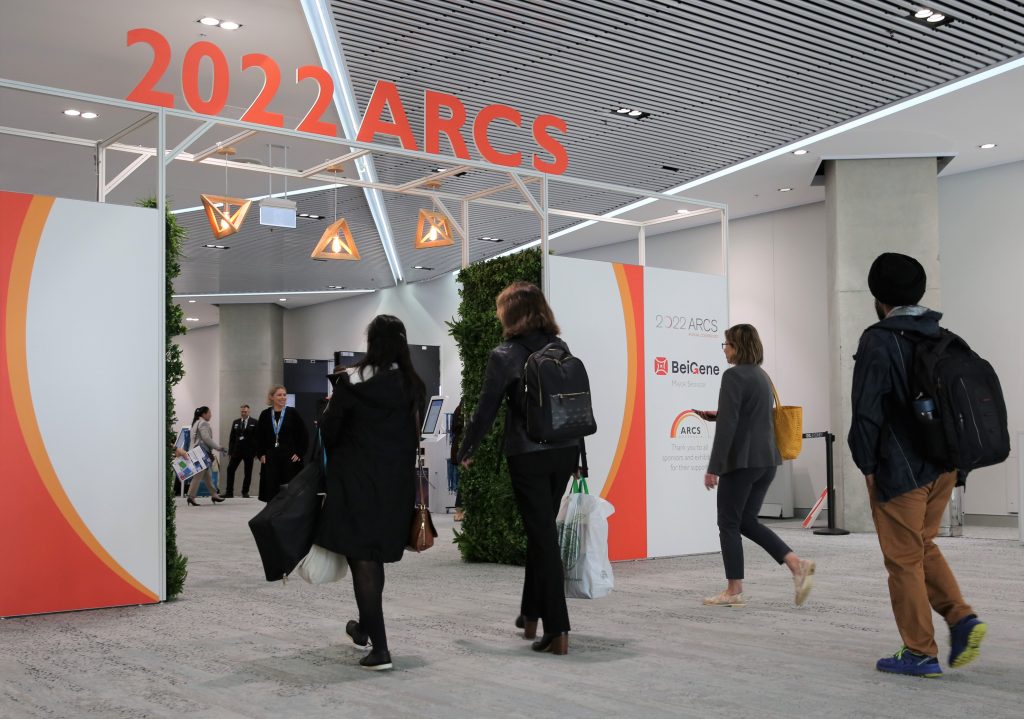 The annual ARCS (Association of Regulatory and Clinical Scientists) conference is a must for those working in the NSW clinical trials space. It provides a valuable opportunity to keep abreast of recent developments and to network.
But the distance, cost and time involved has, in the past, precluded many people from rural, regional and remote (RRR) NSW from participating.
Enter the NSW Office for Health and Medical Research (OHMR), which for the past three years has supported 100 RRR staff annually to attend the Sydney event. This year, a further 20 staff from across the state who would normally have missed out had their travel and accommodation costs covered. It was Kath Irish, manager of clinicaltrialsNSW, who came up with the idea.
"I have worked at a rural, regional and remote (RRR) site and been a beneficiary of this kind of conference support in the past," Irish says. "It can be very difficult for busy staff within local health districts (LHDs) to attend conferences, especially when there is a burden of travel."
Making connections and learning
In her current role Irish tries to forge connections and share information on state-wide issues relating to clinical research. The ARCS conference is an ideal platform from which to do that.
"It's a great opportunity to meet people and to hear firsthand about developments and improvements that are on the horizon," Irish says. "For instance, this year the clinical trials governance framework was launched at the conference. We also learnt about work to improve access to clinical trials for remote patients and about professionalising our workforce. These are matters of real significance."
Two people who actively work in or manage clinical trials from each of the state's RRR LHDs were sponsored to attend this year's conference. It's an important step in addressing shortcomings in workforce education and persistent geographical disparities in access to healthcare.
"In the absence of requirements for professional education, clinical trial research staff look to the ARCS conference as one way to fill this gap," Irish says. "This all contributes to a better clinical trials sector, which influences the quality of the trials we conduct."
Access, equity and inclusion
For Christina Whitehead, acting deputy director research operations of the Nepean Blue Mountains LHD, the conference provided an opportunity to highlight issues of access, equity and inclusivity that hamper RRR LHDs.
"The ARCS conference was brimming with opportunities to previously inaccessible trial engagement," Whitehead says. "It showcased the infrastructure and centralised mechanisms for clinical trial operations, and this is vital because trial activity is no longer seen as an adjunct to healthcare provision; rather it is embedded in services. The ARCS conference provided strategies for how to do that and sparked discussion on streamlining processes."
The Nepean Blue Mountains LHD is growing in terms of its participation in clinical trials and trying to build its capacity, capability and collaboration. "The ARCS conference gives our services a seat at the table," Whitehead says. "Quality control governance mechanisms are a burgeoning area of research conduct across Australia. It is important RRR health services are engaged in the development of these systems so the solutions are appropriate to our services.
"In NSW the districts closer to the CBD develop hubs and partnerships to support clinical research. LHDs like ours, on the outskirts, may not necessarily benefit through these partnerships. Being able to attend conferences like ARCS enables us to build relationships so we can contribute in this space. Having RRR people in the same room where others are talking about state and national agendas helps to level the playing field. We can contribute and make our mark."
Updated 2 months ago