Aboriginal healthy hearts
Aboriginal Australians are twice as likely to have a heart attack as other Australians and more than 10 times as likely to die from coronary heart disease. Cardiovascular disease also strikes Indigenous Australians much earlier, with more than 20% of 35 to 44-year-olds already afflicted, figures show.
There is a particularly high incidence around the Shoalhaven region of NSW, says local Yuin woman Pauline Brown, who is director of Aboriginal Health Strategy at the Illawarra Shoalhaven Local Health District.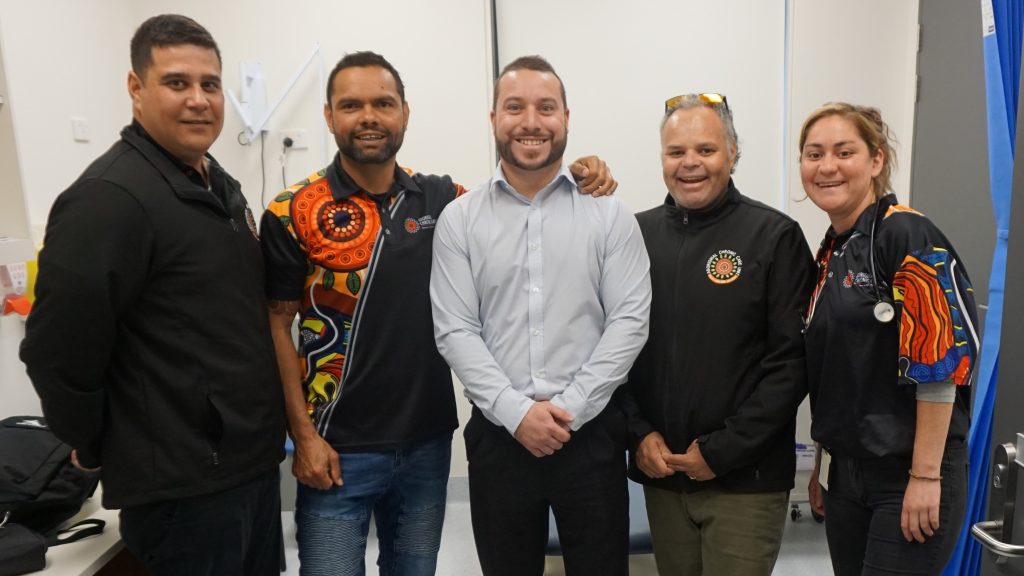 "Even though the data tells us that, we also know from experiences in our own families. It is a sad truth that many of us are dying too young," says Brown, who is chief investigator of the soon-to-be-up-and-running Aboriginal Healthy Hearts Project. Just last year, "in a very short period of time, we lost at least three young local community members to heart attack, all of them had many more years of living to do"  she said.
For those recovering from heart attack, adhering to a rehabilitation program that might involve eating healthily, exercising and taking medication is the best ways to prevent succumbing to a second event.
However, the Aboriginal people who would benefit most are among some of those least likely to take up a rehabilitation program, due to barriers such as a lack of health literacy and because the programs are not culturally welcoming.
"There's strong evidence that secondary prevention through cardiac rehabilitation following a heart attack reduces mortality, reduces readmissions to hospitals and improves quality of life," says Brown. "But there are poorer outcomes for Aboriginal people compared to non-Aboriginal people, because they aren't accessing nor completing the standard cardiac rehabilitation programs."
To help redress this imbalance, Brown has been working with doctors, academics and NSW Health on the Aboriginal Healthy Hearts Project – a feasibility study that is developing and evaluating a family-centred outreach model for cardiac rehabilitation in the Aboriginal community.
The hope is that this model would engage family members of heart attack survivors, resulting in increased participation in cardiac rehabilitation, care that is more culturally inclusive and also the identification of family members who are also at risk of a cardiovascular event.
"It's no good if the person who had the heart attack goes home and the whole family do not understand healthy eating options. They're not encouraging the person to live a healthy lifestyle. They're not learning about the change that might be required," Brown says.
The new family-centred and community-based model will see Aboriginal health workers involved in an eight-week program that shows families what they need to do to help relatives rehabilitate and also identify their own risk factors for heart attacks.
"The patient and their whole family will do the program together and it could be in an Aboriginal medical service, a community centre, or a health clinic," she says. "It's around making changes to lifestyle sustainable, and helping the family to identify risk factors for heart disease for themselves at a young age."
Currently the two-year feasibility study is based in the Illawarra and Shoalhaven region, but results are expected in mid-2021 and the program may be rolled out statewide if it proves to be a success in reducing hospital readmissions and saving lives.
The Aboriginal Healthy Hearts Project is one of "relatively few health intervention studies in Indigenous health," says Professor Kathleen Clapham, academic lead for the study and an expert on Indigenous health at the University of Wollongong.
"High-quality evaluation of Indigenous health programs is needed to inform health and health services improvement," adds Professor Clapham, who stresses the importance of building an evidence base around Aboriginal-led health programs.
There is a pressing need for a program of this kind to be up and running, says Brown, who adds: "too many of my family and community members have died too young from heart failure."
By John Pickrell
Updated 4 years ago