A therapy from the past could hold the key to beating antibiotic resistance in the future
A revolution in medicine, antibiotics have saved millions of lives since the mid-20th century. But the microbes are fighting back: failure of antibiotics and the rise of deadly superbugs poses an urgent threat to global health; an 'escalating pandemic of antimicrobial resistance' according to the World Health Organisation.
An expert team, led by Director of the Centre of Infectious Diseases and Microbiology at the Westmead Institute for Medical Research (WIMR) Professor Jon Iredell, is developing a key alternative to antibiotics and central to the treatment are phages. With funding support and commercialisation expertise from NSW Health, Professor Iredell and his team are harnessing innovations in data science and genomics to rejuvenate a century-old therapy. Their work is already saving lives and creating exciting commercial opportunities.
Phages are viruses, ubiquitous in nature that invade and devour bacteria. Formally known as bacteriophages, phages are viruses that selectively target bacteria and can kill them.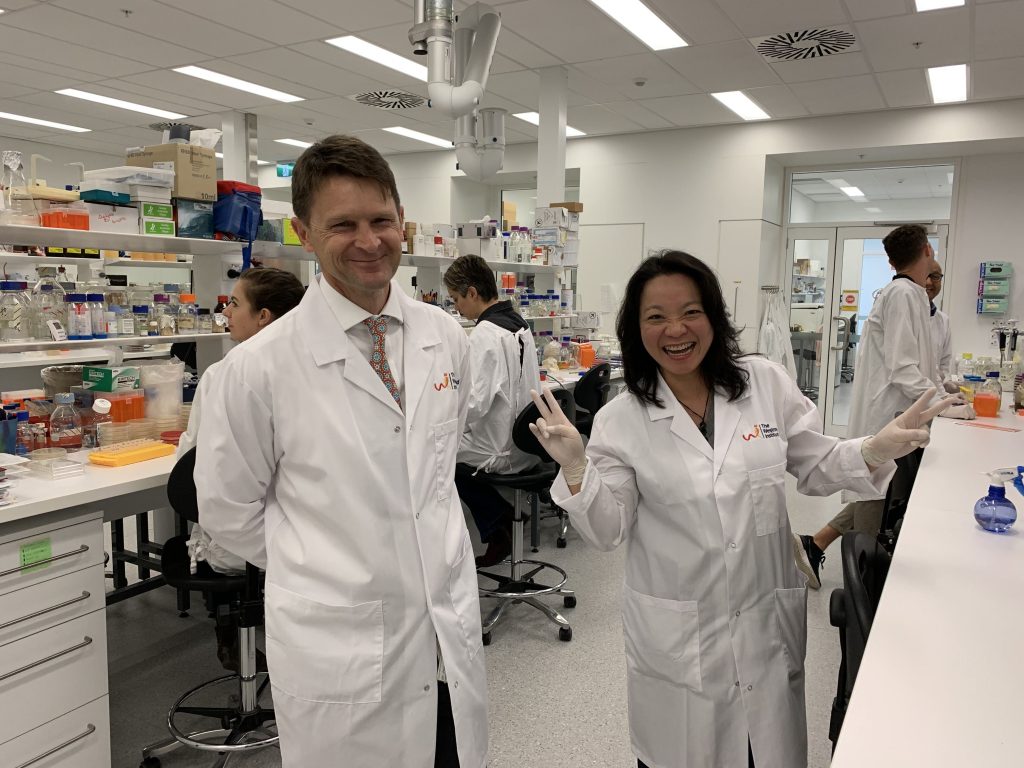 In the 1920s, Eastern European scientists developed a therapy that matched "predator" phages with "prey" bacteria. By creating a perfect match, it gave phages the potential to overcome bacterial infection without impact on the human body.
The meteoric rise of antibiotics seemed to have consigned phage therapy to history, but with antimicrobial resistance exploding, Professor Iredell used phage therapy in a patient in 2007 in what he believes was an Australian first. A specialist clinician managing the most severe infections, he also has a research lab that investigates the biology of antibiotic resistance.
"I had a patient with an untreatable, terrible infection that was resistant to current antibiotic therapies. There was no other choice but to use phages to deal with it," he says. "It was a necessity – I was keen to use them to help other patients in need but there was just no supply of phages that were of the required quality for treating humans."
In 2017, Professor Iredell was provided high-purity phages by industry collaborators AmpliPhi (now Armata) to conduct a small clinical trial in adults. He was also instrumental in setting up the infrastructure for phage therapy that enabled collaborators such as Dr Ameneh Khatami at the Children's Hospital at Westmead to treat three young patients with otherwise untreatable infections. The results showed the potential of phage therapy to combat antibiotic resistant infections, and prompted Professor Iredell to seek further funding to build a bigger team.
"Advances in biotech have been the solution," reflects Professor Iredell. "Modern information management systems and analytics as well as affordable gene sequencing of bacteria have allowed us to overcome the real "Achilles heel" in phage therapy, which has been the specificity of the virus to the bacteria. The trick is to match them to create a true precision therapy, which we have never had in infectious diseases until now."
While only 19 Australian adult patients have been treated with intravenous phage therapy to date, the results have been life-changing for some. Rebecca Pallone, 14, lives with cystic fibrosis, a condition that leaves patients especially vulnerable to chronic infection and dependent on long-term antibiotics. Rebecca's mother Trudi says her daughter's life was saved by the phage therapy protocol developed by Professor Iredell and his team. The protocol has been implemented at WIMR, Westmead Hospital and Sydney Children's Hospitals Network, which includes the Children's Hospital at Westmead. Administered intravenously over almost a year, phage therapy killed a stubborn bacterial infection that had left Rebecca terribly unwell over the last five years, leaving her unable to maintain her weight and causing her lung function to significantly decline.  
Phages, which can be harnessed from nature or synthesised, are routinely used in industry, with applications including livestock and agriculture. The problem is access to clinical grade phages, for use in medical treatment for humans. Professor Iredell sees the potential for phages to become standard in medicine, not just as a therapy of last resort when antibiotics fail. It only requires modern diagnostics and surveillance to make this much more efficient.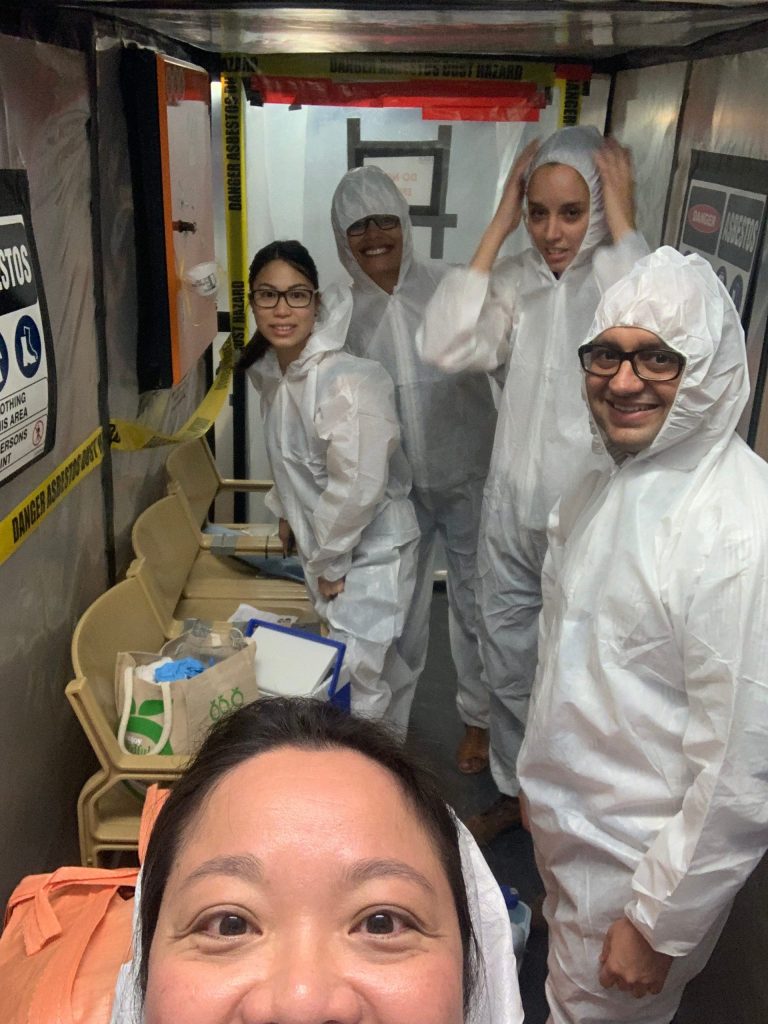 "I'm optimistic that we will prescribe phages within the decade, perhaps replacing a portion of prescribed antibiotics. Given how much antibiotics we use at the moment, that is an enormous increase over the one-off phage treatments we currently do," he says.
Achieving this commercial potential requires specialist know how, and the phage development team is being substantially supported by NSW Health and its advanced therapeutics and commercialisation specialists. These teams have provided seed funding for their biobank, funding for PhD scholarships and early-mid career researchers to build workforce capacity and facilitated engagement with regulators such as the Therapeutic Goods Administration and the Office of the Gene Technology Regulator.
Professor Iredell established Phage Australia, drawing together a broad group of experts across the country to drive clinical trials and momentum for phage therapy development.
"We're seeing the rise of antibiotic failure and as clinicians, we need a solution," he says. "I really like the idea that we have got a whole country's intellectual firepower focused on one problem. We are building a network of molecular biologists, clinical microbiologists, phage biologists, clinicians, bioinformaticians, data scientists, software engineers, chemists and QAQC scientists to speak in a common language using phages to combat antimicrobial resistance."
Working alongside Professor Iredell and Dr Khatami is Associate Professor Ruby Lin, who has a PhD in molecular genetics and is Deputy Director of Phage Australia and business development lead at WIMR.
Dr Lin says the NSW Health's Office for Health and Medical Research provided tools that enabled and facilitated the building of Phage Australia.
"Industry is keen, but Jon and I are not trained in commercialisation," she says. "We need help to write business plans and do modelling to make this package attractive to investors. And part of that is to identify the intellectual property and different components of our operation that can be invested in."
Dr Lin says NSW Health helped with health economics calculations that required access to budgetary data from clinical services of public hospitals in NSW. "This calculation is important in addressing implementation of phage therapy as a clinical service at hospitals, compared to antibiotics," she says. "We can't do this ourselves. It is a very supportive environment that is helping ensure patients can access this therapy, particularly where antibiotics are failing."
Dr Lin says working with the NSW state government has helped progress the research and better design the pathway to standard of care.
Updated 1 year ago