3D printer that repairs deep wounds receives Medical Devices Fund grant
Inventia Life Science has developed new technology to regenerate deep-tissue injuries and is one of only three companies to receive funding in 2021 from the NSW Health Medical Devices Fund.
It's a familiar scene in science fiction movies. Someone receives a deep gash to an arm or maybe their abdomen and in a futuristic doctor's surgery, a machine passes back and forth over the wound. You watch it magically fill with living tissue until it looks normal, with no damage visible. Good as new.
A Sydney-based company, Inventia Life Science, has brought this seemingly far-fetched technology several steps closer. Its new Ligō device can accurately print a 3D blend of the patient's own cells and a special matrix of regenerative biomaterials directly into a deep wound, creating a new layer of normal skin with no scarring. The technology was one of three given support from the NSW Health Medical Devices Fund this year, receiving $3.6 million to facilitate clinical trials in humans, which are set to begin in 2022.
Since 2013, the Medical Devices Fund has provided support to individuals, companies, public and private hospitals, medical research institutes, universities and the medical devices industry, to take local innovation to market. It has supported some 40 technologies with grants totalling more than $70 million.
Founder and CEO of Inventia Life Science, Dr Julio Ribeiro, says the funding is vital. "Without support like this from state and federal governments we would not be able to implement this kind of research in Australia," he says. "People can't believe that this sort of equipment can be designed and manufactured here." Dr Ribeiro first began dreaming of developing printable cells to repair wounds in 1994, eventually starting Inventia Life Science in 2013. "Everyone I approached started to say, 'I want this technology tomorrow'," he says.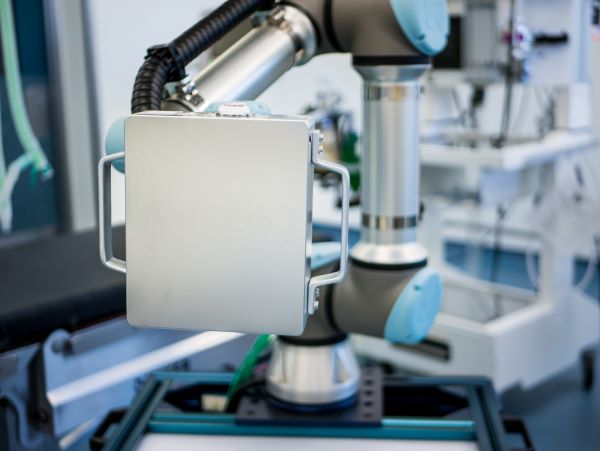 Healing at speed
Inventia quickly developed a method of precisely printing, one nanolitre at a time, droplets of cells and a matrix of biomaterials into 3D shapes, useful for all biological researchers. Previously, these researchers had to rely on growing cells on flat surfaces, which doesn't provide an accurate simulation of how cells, such as tumours, grow or respond to stimuli such as medications.
"Most people when 3D printing biomaterials use a technology called extrusion, which is like a syringe filled with a toothpaste-like substance that moves at slow speed," Dr Ribeiro says. "What we developed is drop-on-demand bioprinting. The nozzle dumps one millionth of a litre at a time and works really fast – almost like a machine gun working in micrometres of precision."
The 3D bioprinting technology is called RASTRUM and is about the size of a microwave oven. It makes it very easy for biologists to produce hundreds of cell samples every hour.
From that technology, Inventia Life Science developed Ligō over the past few years and successfully trialled it in animals. According to the company's co-founder and COO, Dr Cameron Ferris, the robotic arm that precisely prints directly onto a wound is a new delivery method, but the key technology that Inventia has developed is the printable matrix materials that stimulate regeneration. That means the whole wound can be closed and sealed in a one hour-long procedure, reducing risk of infection, exposure and dehydration, and minimising hospital stays.
"The options available today for patients with a deep burn or wound, such as skin grafts, still result in a lot of scarring," Dr Ferris says. "New treatment paradigms focus on regeneration – it's a new wave of medicine and there are now ways to do it accurately. Ligō allows a clinician to print directly on to a wound in a single procedure."
Dr Ferris says the technology offers exciting potential for future applications. "When I started my research on bioprinting, there was a lot of hype around printing organs. We were supposedly going to be printing hearts in no time. That potential is actually still alive. What we've done with RASTRUM and Ligō is take a sensible path to make that possible."
The human clinical trials will be undertaken in partnership with innovative reconstructive surgeon Professor Fiona Wood and Professor Gordon Wallace at the University of Wollongong.
Updated 1 year ago